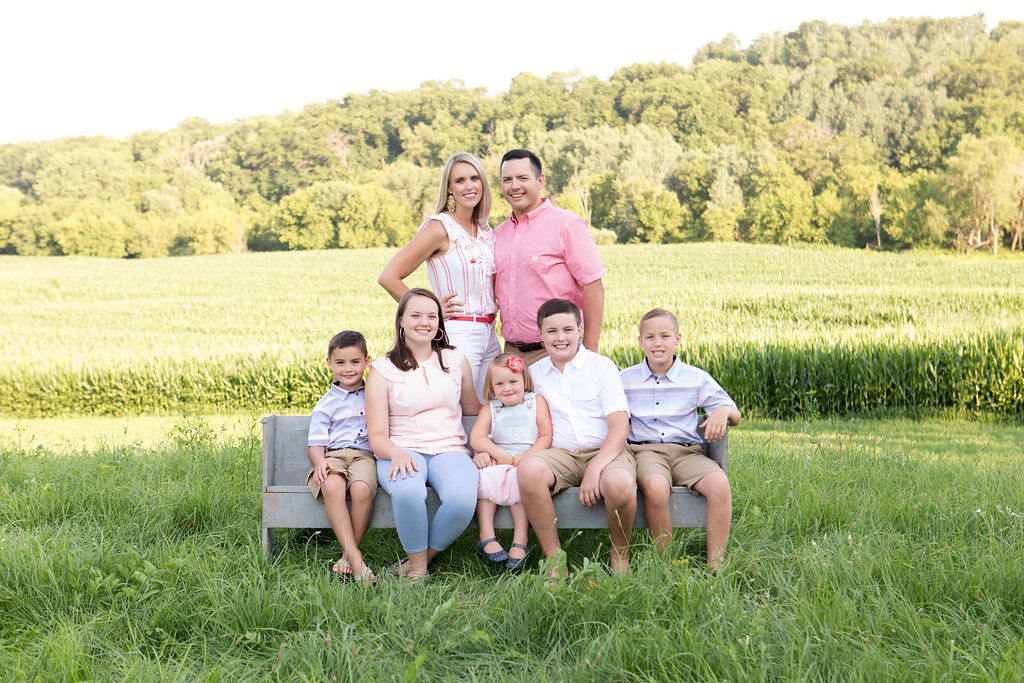 There's always music in our house.  ALWAYS.  And if the music isn't blaring, the kids voices are.  It is So….Incredibly….Loud.  But most of the time, I don't hear the noise.  I'm not exaggerating – One time, I was teaching a Bible study in my living room and one of the women attending interrupted me to ask if I could tell my 4 year old not to pound on the piano while I was talking. 
The piano was only five feet away from me. 
I hadn't even heard it.  I just tune things out.  But other people come over and I think they are a bit overwhelmed.  They think we have a crazy life.
We have five kids.  Two girls and three boys.  And my boys are BOYS.  They like to wrestle, and build and destroy things, and play nerf wars while I am cooking dinner.  We have not yet eaten a foam dart, but there have been close calls.  
There is laughter, and arguing, and crying, and cuddling, and punching, and hugging, and temper tantrums and kids in time out and I'm sorry's and mis-spelled cards asking for forgiveness.  It could possibly drive someone mad.
My husband works full time at one job, and then farms nearly full-time on nights and weekends with his dad and brother.  Farming is tough, but he loves it.  He leaves early in the morning, and many nights he warms up his plate in the microwave when he gets back late and we are all in bed.  He says it's magical – you just push "start" on this machine, and when it beeps, there is a plate waiting for you.  I want to live in his world…  
I run this little part of the world wide web and work as a bank consultant one day a week.  Four of the five kids are being homeschooled, and the youngest is in preschool so she balances destroying the house with learning to recognize her alphabet sounds.  Our days are full.  Two of the kids play sports at our local public school, and I run half marathons.  All of the kids take piano and attend AWANA or youth group. It's the crazy life we have chosen.
I know our lives aren't "conventional" – they don't fit some pre-set mold that is out there.  But I don't think many families do.  We love what we do, and we work hard to do it well.  It can be tiring, but it is also very rewarding.  
In a world that threatens to give false-pictures of the "perfect" life, dinner, house, family, etc, I think it is important to remember we are all unique.  We love our crazy life.  It works for us.  We work hard, and play hard, and dive into an assortment of new projects.  I have friends who don't choose any of that.  They like simplicity and avoid the unexpected.  That sounds crazy to me too.
There's room for all kinds of crazy in this world. 
Choose yours, embrace it, and live the life God created you for.  
Tell me, what does your crazy look like?
Like this post?  I wrote something related to it a few years back…READ IT HERE
P.S. If you aren't in a place that feels like a good kind of crazy, then find it.  If you could live out life in a way that made your heart sing, what would that look like?  Take one step towards the right direction, then a second step.  It always feels good to travel a path that leads to something you love.