Hi Friends!
It's finally here and I am sooooo excited!!!  Woot Woot!  This project that I have been laboring over for months and months is officially available for download, and it is absolutely one of my favorite resources now.  Even my husband – who would rather be on the farm with the cattle – proof-read the entire thing and was excited at how easy the resource would be for parents and instructors to implement, and how many skills the kids could learn each week.  Let me tell you a bit more about the resource, and then I will let you know of the crazy deal that is only available for ONE WEEK!
The "Public Speaking for Kids" program is made up of a Teaching Guide and a Student Workbook.  The Teaching Guide introduces a new skill or speech style every week, in 24 lessons.  The lessons are only 5-10 minutes long, but review prior skills and introduce new ones. The Student Workbook works hand-in-hand with the Teaching Guide, reinforcing the skills learned with memorable images, and providing a framework for the student to work on their speech each week.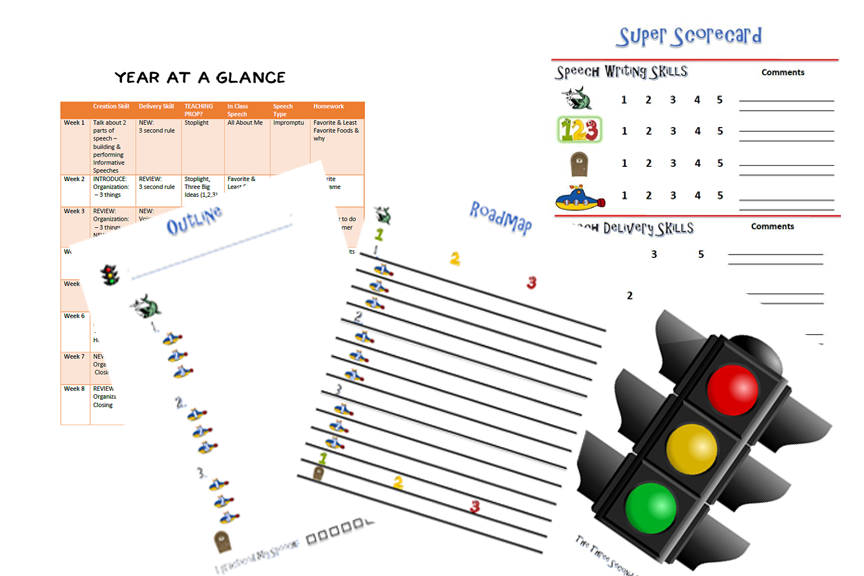 Having the workbook makes it easy for students to know the little steps to do each day to prepare for an excellent speech at the end of the week, and easy for parents to know how to implement speech at home.  The Teaching Guide includes scripted lesson plans, so it is completely open-and-go, with no prior speech skills or organization needed by the parent!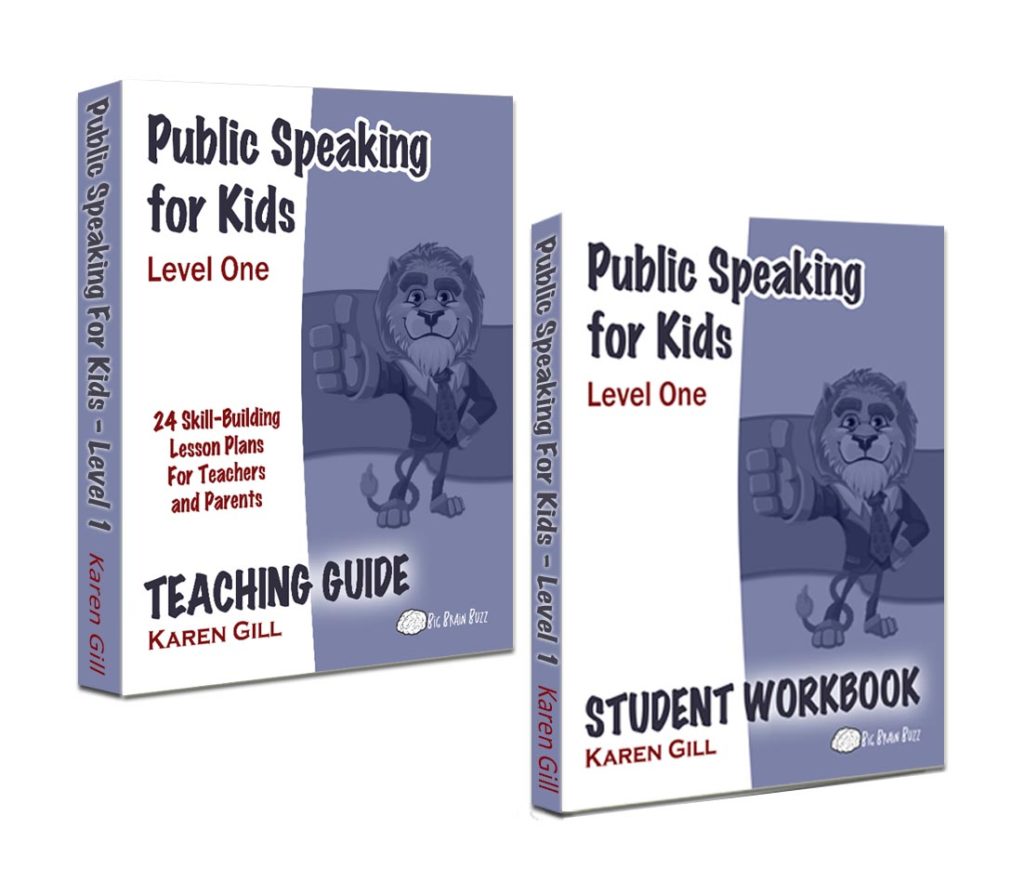 You have got to CHECK OUT THIS RESOURCE!  You guys, I am sooo giddy! 
This will also be my first product available in PRINT EDITION!   I am anticipating the print edition to be available by next week.  
In the meantime…..
I am CELEBRATING the launch of this project with a ONE WEEK ONLY – never again, 40% off sale on the digital download of the combo Teaching Guide / Student Workbook. 
In case you want to order the printed student workbook when it is available, I have also discounted the Teaching Guide on its own for one week.
I hope you take advantage of this introductory 40% off sale before it ends.  This resource can be used year-after-year as your student masters these skills. Or, advance to Level Two coming in the spring of 2020!
Public Speaking for Kids – Level 1
Love in Christ,
***NOTE: Because I really believe in this resource (and have had fantastic reviews from our community who has been using it this year), I wanted to make it available to not only homeschoolers, but also the public school system.  Unfortunately, with a website name of "Wisdom and Righteousness", I know that means some schools wouldn't even consider it.  So I launched a sister site named "Big Brain Buzz", which is dedicated to helping student learn skills that will stick with them for life.  Check out the new site and let me know what you think!