A post from the archives, for Mother's Day…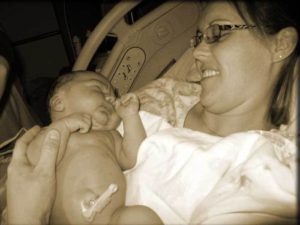 It struck me today
How good readers first must read
How good runners first must run
How good cooks first must cook
How a good Momma first must be a Momma
When I wonder if I will ever get this right
And the earth circles the sun
And I still rush the kids when we should go slow
and silence them when I should listen
And I don't yell by raising my voice, but the tone is just so harsh, so demanding
When I teach them about being gentle
And wonder how in the world I can find more gentleness
to fill this soul
To break into the depths
and leak through the cracks
Perhaps this is why we break into the world of parenthood with wide wonder
A new baby in my arms and me –
wondering why in the world the hospital would let me take her home
when I proved no real knowledge of rasing a child
But maybe now I know.
You can't be a good momma until you are a momma.
Being a momma rips you right open
Exposes the broken, and the weakness.
Exposes your tendency toward selfishness.
I didn't really know who I was
until I was a Momma
and not because I find completeness in my kids.
I don't.
But because they reflect who I am
and I can't avoid the truth in the mirror
And if we really want to be a good momma
we have to be a momma.
Who cares
Who admits mistakes
Who asks for forgiveness
Who sees her children struggle
and sees her own struggle
Who doesn't demand perfection
But joins them in the journey.
And so I do.  Today.
And every day after.
One day at a time.
One step at a time.
I am training for my own Olympics
making my heart hurdle obstacles of frustration
and jumping high and long to avoid the need to control
I am discovering my areas of weakness
and depending on Truth to strengthen them.
And some days I am exhausted
the training is hard.
But at the end of the race
it won't matter what the competition did
it won't matter if they ran faster
or if they jumped farther
but it will matter that I finished strong
that I received the prize
for these medals are made of something much richer than gold
Children
A Family
Deep unwavering faith
In the One who sees me
And pours out grace
for me.