We love Memory Work around here – it just seems to be so fruitful in the long run!
Since my kiddos memorize well to music, we are able to get a lot of info into our little noggins in one year!  So there are a number of things we will be memorizing this year, and since I love hearing about what you all are doing, I figured I would post what we are doing.  Today I will focus on Memory Work, and later this week I will fill you in on the rest of our studies.
Memory Work Components:
1.  Classical Conversations – of course this comes first.  We have all of our memory work for CC which includes Math, Science, Geography, English Grammar, History Sentences, History Timeline, Scripture Memory, Presidents and Latin.  Since we also do presentations, I am hoping to have the kids memorize a couple of poems or quotes from well-known people in history.
2.  Geography Songs: Sing around the World.  Ok, Ok, so I know some of you might think this is overkill since we memorize geography in CC, but you really have to check this out.  CC's geography covers historical geography as well as present day, and moves around the globe in each cycle.  The songs on the Geography Songs product stay grouped by region and are VERY catchy.  I have found this to be very helpful for my own knowledge of geography since I can identify the countries surrounding another country by playing the somg in my head.  We memorized four of the songs last year, and enjoyed the rest of the CD.  This year I am planning to methodically work through the CD.  I will not have them map the locations.  We might look at them on the map and point to them as we sing, but no tracing or drawing since we will focus on that with our CC work.  I am hopng to repeat the songs again every year, and we will add to the depth of our study, moving to tracing and free-hand drawing as the years pass.
3.  The Westminster Shorter Catechism Songs – I am so excited to add these to our studies!  This year, we will be focusing on volumes 1 and 2.  That means two songs per week, which might be hefty.  If I find that we are sturggling, we will slow down the pace to make sure we have them fully memorized.  These are a series of questions and answers set to music.  I feel strongly that this is fantastic apologetics training for your young child.  Here is a sample of just a few questions they should have an answer for by the end of the year:
What is the chief end of man?
What is God?
Are there more god's than one?
What is sin?
How did Christ, being the Son of God, become man?
What is sanctification?
What is adoption?
What is justification?
4.  New Testament Greek – I wrote about this in more detail yesterday and mentioned the resources I am using, and you can download a free memorization schedule for your school year – read that post HERE.
5.  Latin Clash Cards – we memorize some latin in CC, and I was contemplating starting the oldest (9 in September) in a latin course, but decided instead to stick with the grammar stage of the classical model this year and just memorize some additional latin vocabulary.  I chose to use the Latin Clash Cards from Classical Academic Press for this purpose.  It should be fairly simple to memorize a handful of cards each week if we are consistent.
6.  Veritas Press Bible Timeline Cards (all five decks) – I purchased the Bible Timeline Cards way back when CC was using Veritas Press' History Timeline.  This year, the Sunday School class that I teach has been memorizing it and it has been FANTASTIC!  I love how the kids are really getting a great grasp on what's in their Bibles, and how the events relate to each other.  We will be using the cards as our Bible spine this year, and just reading our Bibles to go along with it.  By the end of the year we should have all 160- events in chronological order memorized.  I might have to make up a song for it.  Veritas Press has songs, but they include more information than just the card title, and are a little cheesy in my opinion.  I want the kids to be able to "roll through" the deck in their heads, so I would rather have less detail in a memory song.  If I can't get a memory song put together in my free time (what free time???) then we will just rely on hand motions that I have been making up for the Sunday School class.  They work pretty well too.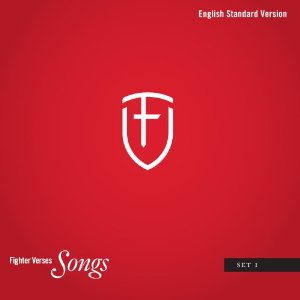 7.  More Scripture Memory – I know CC covers Scripture Memory, but it is not a large volume, and I find that my kiddos can learn a lot more especially if it is set to music.  They soak that stuff up.  So we will either use the
Seeds of Worship
CD's we have lying around the house, or the
Fighter Verses
CD from Bethlehem Baptist to hide more of God's Word in our hearts.
How will I fit this all in?
This year we are going to try to do a better job basking in the glow of the grammar stage.  I am not going to add a lot of other stuff to our homeschool year.  We will have Math, Language Arts, Memory Work, Spanish and read-alouds.  That's it.  I have other activities we can do on the side if we are itching for some projects, and I plan to have us listen to the audio cd's of Mystery of History (love it, love it, love it – more on this later in the week) as we drive here or there for fun, but no full science curriculum, no full history curriculum, and no extra classes this year.  Unlike last year, I plan to be home most days excluding CC day.  I want to focus on habit training, character shaping, and lovable moments as a family cuddled around some great books.  And really, memory work is a very efficient use of time – cementing facts and ideas in much less time than it takes a content-based curriculum to identify key concepts.
So how do I make sure we don't work hard to memorize and then just forget it?
Earlier this year, I finally set up a review system for all of our memory work dating back a number of years.   Here's what I did:
I ordered snap-together long note card file boxes like these – the perfect size for 3×5 notecards.  Then I created the divider tabs using this system from Simply Charlotte Mason (free download at their site).  I sorted all of our memory work (think CC flashcards, notecards with scripture memory, etc. behind the tabs.  I distributed all of this information that they should know fairly evenly among the month tabs (1-31).  Then I put the new stuff at the front of the box.  When we add new material, it stays in the daily tab.  Once we have it pretty good, it goes behind the odd or even tab depending on if it is an odd or even day (that way you go from reviewing daily to reviewing every other day.  If we seem to still remember it, it goes to a day of the week tab (either put it behind the day of the week that it is, or spread it out if that day is getting more cards than another day of the week).  Now we are reviewing it once a week.  If we still have it, then it goes behind a number tab (1-31) and we only review it on that day of the month.
So first thing in the morning, we cover all of the new memory work.  Then I pull out any cards behind the Daily, Even or odd, day of the week, and today's date.  If we struggle with any of them, I move the card to a slot that has us review it more often.  Easy as pie, and it only takes a few minutes to systematically make sure we are reviewing what we know.  It has been interesting to see what we can recall easily, and what has tried to slip away!  I am so glad this system is in place now and that we are reviewing our work!  I know it will continue to be an asset this upcoming school year!
The one thing I added last year that makes adding memory work to the list a lot easier……
One major thing that I started last year is to create playlists on the computer that are organized week-by-week.  All of our memory work for the week, including the CC material is on a single playlist.  This makes it easy to just move down the list during review time, or to play it in the car.  When we are doing projects, cleaning house, resting, reading, whatever, I redeem that time and have it playing in the background.
Tell me, what other memory work is your family planning to study this year?  What tools do you use to make sure you review what you learn?